Blog Home
Celebrate New Years Eve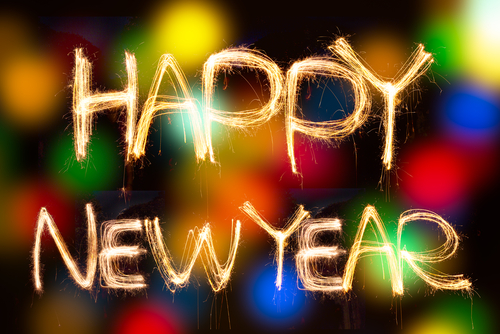 The year is drawing to a close, and that means that it's time to put together an epic New Year's Eve celebration. To help you out, we've rounded up some awesome ideas about planning a party and celebrating in style (without breaking the bank) at your apartment if you opt to stay in for the evening.
The Food
Opt for foods you can prepare ahead of time, or buy food that is already prepared. Appetizers and desserts are good options to buy that can be fancy, too. Serve the food buffet style so people aren't tied down a sit-down dinner (and neither are you). Another option if you're on a very limited budget is to turn the food into a group effort. When you send invitation, let guests know that it's a BYOA (Bring Your Own Appetizer) party. You will be amazed at what an array of appetizers an open invitation like that will bring in.
The Drinks
If you want, provide champagne, by all means. But this of course can be an expensive item, so one way to cut down on the cost is to serve champagne Sangria punch for that all-important midnight toast. Provide a non-alcoholic version for designated drivers and others who don't drink alcohol.
Another fun idea is to do an Italian soda bar as the drink focus for your party. If you have a mix of guests that includes the younger set, this is a good option. The Cutestuff Cooks blog has great directions about how to set this up.
The Decorations
Make 3D snowflakes and hand them from the ceiling. They're easy, inexpensive, and festive. Add lengths of curling ribbon for a color blast.
Make your own New Year's ball drop the center of attention. Pinterest has dozens of ideas, so check it out.
Don't worry about party decorations! Let your holiday decorations serve as the party decorations, or perhaps add a 2017 feature, and call it good. The evening is about being with friends, not going broke over decor.
The Entertainment
Create a playlist of upbeat, catchy tunes for a backdrop of music (but don't play it too loud — you want your guests to be able to converse without shouting). And as a matter of course, include Celebration in the list.
Set up a table filled with crafty supplies and invite guests to make their own noisemaker (or ask them to bring a noisemaker with them to the party), and turn it into a contest for the best noisemaker and award prizes.
Plan some icebreaker games to get things started, and to help guests to get to know one another.
If you are going to be out and about in the Jessup area for the evening, please be safe. These are some tips that may be useful:
— If you are headed out on the town and will be drinking, be sure to have a designated driver. Another option is to attend an event that includes accommodations for the night.
— Save the number for a local cab service in your phone prior to heading out for the evening. And never get into a car with a driver who has been drinking.
— Stay engaged in activities and eat plenty of food to prevent drinking on an empty stomach.
Happy holidays! Please celebrate safely, and thanks for reading the Mission Place blog today!